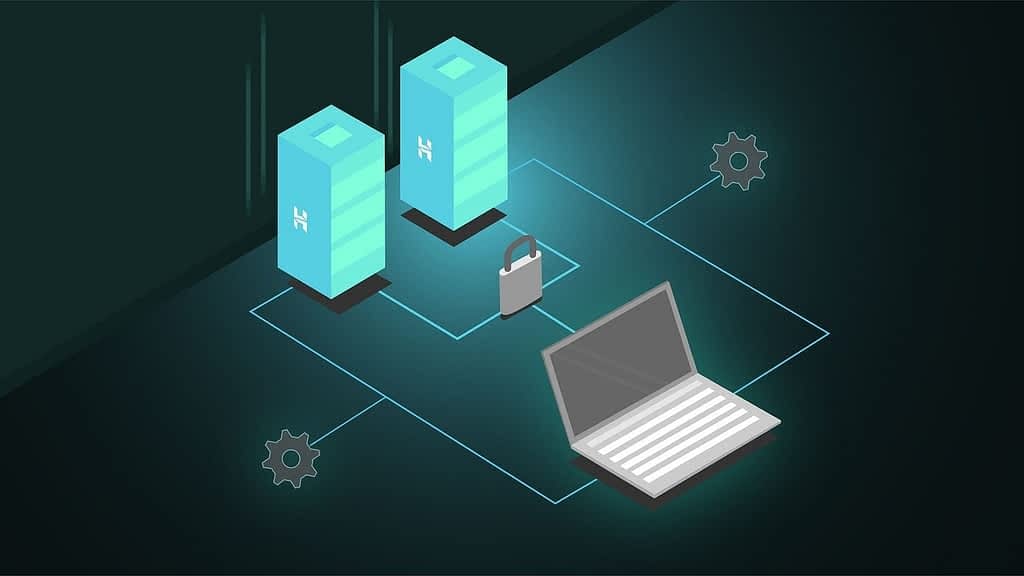 What is Web Hosting? 
Web hosting is storage where you can keep your website related to all files and manage them. If I want to explain further for non-technical persons, you can compare web hosting as your business place.
For example, if you want to start a grocery shop, what do you need? 1st you need the name of your shop and trade license, 2ndly you need a shop place, and 3rdly you need products which you will keep in your storage place. Now, if you want to start a website, you need a Domain (Name & Trade License), 2ndly you need a Hosting (Shop Place), and 3rdly you need website design & development with related content (Shop Products) which you will keep in hosting. Hope the concept of hosting is clear.
Do I Need a Web Hosting Service?
If you have planned to develop a website then definitely you need a domain name and a web hosting service. As I explained above, your website files should be kept in a web server through a web hosting service provider.
There are several types of hosting.
Shared Hosting
VPS Hosting
Cloud Hosting
Dedicated Hosting
WordPress Web Hosting
For a starter, choosing a hosting plan for an organization or individuals is a little confusing. Because lots of hosting providers are in the market and are offering different types of hosting packages. Some web hosting companies offer you lots of features, but those features may be not important or valuable to you.
Popular features include:
Storage Limit
Bandwidth
Domains and Sub Domains
Email Account Service
Database Support
Mobile Apps
Website Builder
Control Panel
E-commerce Tools
Tech Support
Very confusing, right? It's really confusing for a starter to find a scalable, affordable, reliable provider. Don't worry; we will help you with our experience.
In the beginning, you should ask yourself, what is your plan and what kind of website you are planning to build?
If you are going to build a website for a small business, shop, personal blog, personal website, etc. where you are assuming that not more than 50,000 visitors will visit your site monthly then I prefer you to go for a shared hosting plan. No need to spend an extra amount of money on VPS or dedicated hosting. A Basic Shared Hosting plan is more than enough for that kind of website. If you are planning to do something more advanced, you can think about a virtual private server (VPS) hosting. If you are planning to start a large e-commerce site where a huge visitor will be, then go for a dedicated hosting plan.
Those are a new web designer or web developer or business owner who is planning to build a website for a personal website or small shop or company website or small online store or large e-commerce site, have some questions in their mind.
Which Web Hosting is best?
Which type of Web Hosting will be best for my project?
What will be cheaper Web Hosting?
If I go for a cheaper option, then my project will suffer from traffic?
We will discuss one by one the entire topic and will share our experiences with you guys thus it will be understandable for you which hosting you should purchase.
Web Hosting: our must-know tips before you get started
Our experience suggests you consider the following issues before selecting your hosting provider.
1.      Cheap or Free Web Hosting Idea is not good always
You will find lots of cheap hosting offers and sometimes free. If you are building your website for fun or for practice purposes then, a free or cheapest hosting offer you can select. It doesn't matter. But, it's very important to understand that; the cheapest offer is not good always. Quality Hosting is very essential for a Business website. So, when you are thinking about business or your company's reputation, don't go for the cheapest. Select the best quality hosting provider in the market.
2.      Careful of pricing tricks
The most hosting service provider offers a cheap price initially and after your introductory period ends their charge will increase. So, always check their regular prices thus after your introductory period, you don't feel cheated.
3.      Purchase from reputed Hosting Provider
Many people don't know that anyone can resell the main hosting provider's product. You will find lots of resellers in the market and better to avoid them. How you will understand? In that case, you have to spend little time on research. Google reviews can help you with that. And, on our site, we are providing you with a list of hosting providers that have a reputation in the market and have good reviews.
4.      Understand Your Limits
You should ask yourself about the website how much knowledge you have? Are you capable to build your website or you are taking support from your employee or any web design & development company? Think about Legal obligations.
5.      Website Builder is Helpful for you or Not
Normally, when you will build a website, you will start from scratch. Site Builders like Wix and Weebly will offer you some interesting and compelling alternatives. My suggestion will be not to go with that kind of offer. Most website builders will not allow you to transfer the website away from their platform. In the long run, it is disturbing.
Shared Hosting, VPS Hosting, Cloud Hosting, Dedicated Hosting – Which is suitable for you?
There are several options in the market for your website. You need to understand the differences between shared web hosting, VPS Web Hosting, Cloud Hosting, Dedicated Web Hosting. And then you need to analyze your requirements and make a decision on what kind of web hosting is perfect for you.
Shared Web Hosting
This is the simplest entry-level type of hosting for new websites or sites with low traffic. This is the cheapest option but the problem is, in one server there will be multiple websites with those you need to share that server's bandwidth, storage, etc. And if another website gets huge traffic, it will impact your website's performance.
VPS – Virtual Private Server
VPS stands for "Virtual Private Server". In the VPS server, there will be multiple websites also same like shared hosting. But, the difference is you will get dedicated resources and that's why you will get better performance than shared hosting. It is not the same as a dedicated server, but it's an affordable option for your websites that are outgrowing.
Cloud Hosting Server
Cloud Hosting Server becomes very popular now a day which is basically a good alternative to VPS Web Hosting. VPS Server keeps your website in a server where Cloud hosting splits across multiple web servers. So, if any server is down, then immediately another server works as a backup server. So, the downtime is very less which is good for your website.
Dedicated Hosting Server
From the name, you understand that a dedicated Web Hosting Server is a single server where will be only you and you. These are very expensive servers but you will get full control of your servers.
WordPress Web Hosting
If you want to build your site with Word press then this hosting is for you. It's a very popular WordPress Content Management System (CMS) from wordpress.org
You gain the foremost web-building functionality if you create a self-hosted site. This typically involves transferring the free WordPress CMS to the server or signing up for an internet host's optimized WordPress plan. With an optimized plan, the host automatically handles backend stuff, so you do not need to worry about updating the plug-ins and CMS, and enabling automatic backups.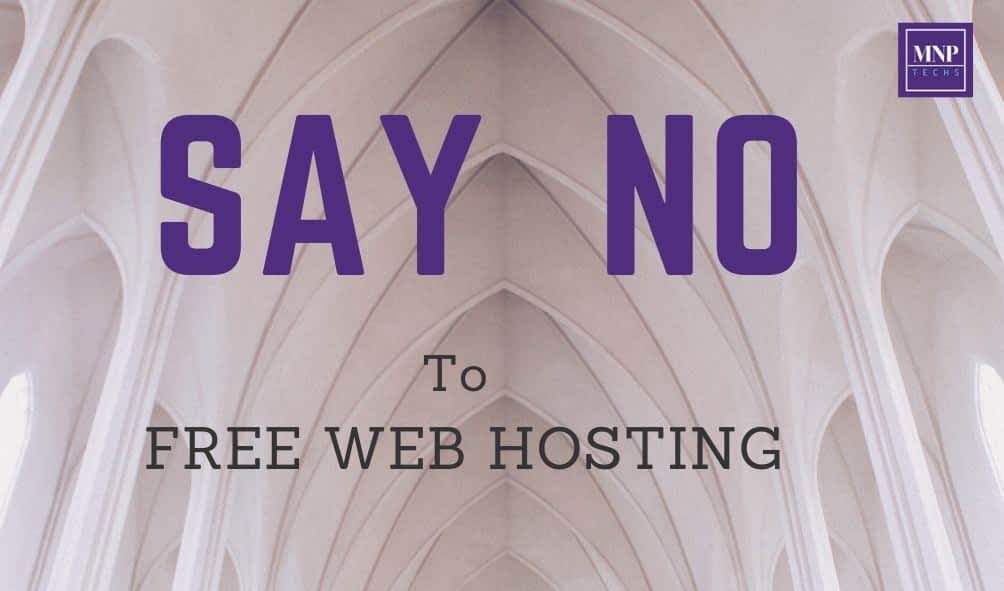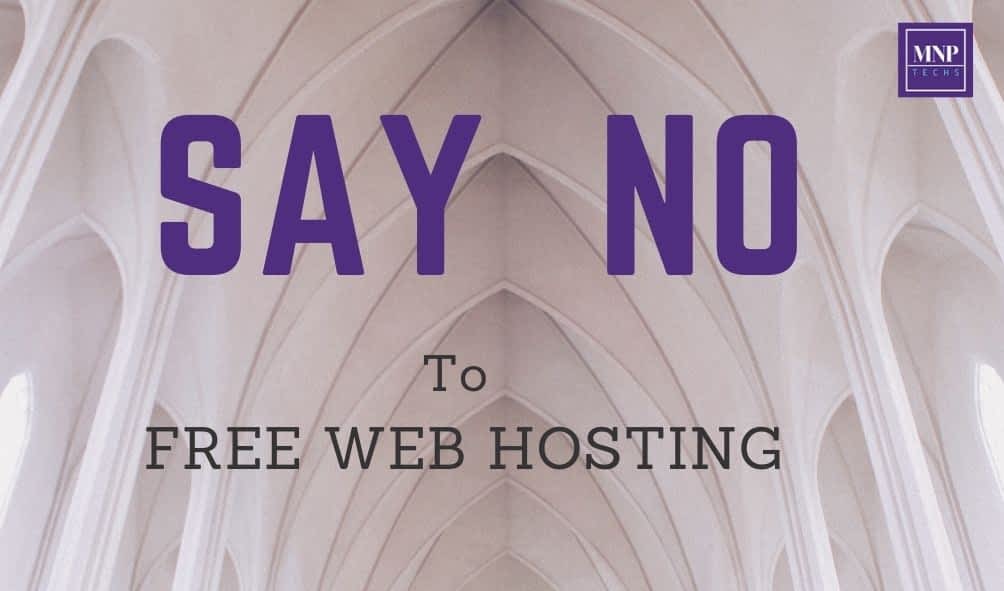 Ignore Free Web Hosting
Anything FREE makes us happy. Free hosting you can use if it is for practice purposes or one event page where you are expecting extremely low traffic.
Please understand, nothing is free in this world. And web hosting business costs money to run. So, when they are offering you free, it means they are losing their money, or they don't know how to do business, or they have another source of income. It could be through advertisements on those sites they are providing free hosting. And at some point, they will try to sell their hosting or any other service to you.
But, for Web Hosting, I will recommend not to go for free. There are several reasons:
Bandwidth Restriction
Storage Restriction
Non-Transferable File
No SSL Certificate
No Automatic Backup
Without Premium Features
Shut Down your site a long time per day.
How to Choose The Best Web Hosting Service
Did you take your decision already? The server should be as per your website requirement. Maybe it seems very complicated, but believe me, that is not the case. Think easily and take decisions easily. Look, basically, you have four options: Shared web hosting, VPS Web Hosting, Cloud Hosting, Dedicated Web Hosting.
What I want to say that is:
If you need a website for your restaurant, small printing company, small company, area-based business, and developing a new website and your online presence is less, I prefer to go for shared web hosting. It is cheaper than other web hosting. If traffic increases there is always an option to upgrade your server to VPS or Cloud Hosting for better performance. So, better start from the beginning.
But, if you are experienced and know what you have to do, this formula will not work for you. Within a short time, you will increase your website traffic through SEO, Digital Marketing, and other stuff, and then your server requirements should be higher.
If you have a big plan like if you want to start a big e-commerce site or any other site which could be a service-oriented, portal, a news site where you are expecting huge traffic then my suggestion will be not to compromise with quality. End of the day all are for business and your traffic is your asset.  You should start with a dedicated server.
In saying that, remember to always pay attention to the service level agreement (SLA) that comes with your dedicated server. In many cases, there will be hidden costs associated with maintenance and various other services which may not be included in the initial price.
Now a day, the cloud hosting server become very popular and the reason is downtime is less. And the interesting thing is cloud hosting service allows you to purchase what you need now, and in the future, if you want to expand your server like adding extra bandwidth, RAM, storage, etc. you can increase. The option is open.
Decision Time:
So, why waste time? Take the decision. Don't waste your money unnecessarily purchasing a dedicated server if you don't need it. I am sure you will take a very good decision. Wish you the Best of Luck. If you have any confused about the server still, MNP Techs is ready to help you, guide you, and provide you service. MNP Techs provides Web Design and Development, E-Commerce Solutions, Digital Marketing, Social Media Marketing, Search Engine Optimization, Branding, Content Marketing, Email Marketing, SMS Marketing, Domain, and Hosting, etc. You are most welcome to contact us through our Contact Us Page.